You're Engaged!!! Now what?!
Congratulations! You have experienced something that MOST girls have been dreaming of since seeing their very first Disney movie. Your Prince Charming has asked you to be his Princess, what an amazing feeling. Whether he did it while you two were alone at home doing the laundry or in front of thousands of people at a Mardi Gras parade, like our clients Terrence and Ashleigh, your significant other has asked you to spend the rest of their lives with you and that's all that matters.
So now that you have the ring, the catchy hashtag (that you have posted on all of your social media pages) and the engagement party in the books, now what? After all the confetti has been thrown, the bottles of champagne have been popped and the smoke has cleared, it's just the two of you…..alone trying to plan the wedding of your dreams. How would you measure your current emotions? Excited? Anxious? Afraid? Confused? Well have no fear! This article is just what the doctor or shall I say the wedding event planner ordered. Sit back, grab that cute, "Does this Ring make me look ENGAGED?!" mug full of tea and enjoy this article written just for you. Feel free to share it with all of your girlfriends and social media friends who are currently trying to figure out how to get started planning their dream weddings!
TALK- During our initial consult with new couples, their first question is normally, "What's the first step?" Our response is something that seems simple, but very important. Before you do anything, the answer to this question is the most important step in the wedding planning process. Ready for the magic answer?! Here it is….Before you go any further and do anything else on this wedding planning journey, set aside some time to actually sit down, just the two of you, and discuss your vision for the wedding. This is very CRITICAL and will help with making decisions easier for you throughout this process. We are often surprised when couples say they never talked about the wedding together in detail. You can start with just a notebook and a pen or get as creative as creating a vision board together (Warning: most of our grooms weren't too interested in doing the vision board). Whichever method the two of you choose, just make sure it's just you and your significant other with little to no distractions.
Who's invited?- There are two numbers that we consider to be magic in the wedding professional world and the estimated guest count is one of them. It's not too far you can get without it. Most venues, planners, and even bakeries will ask the question "How many guests are you expecting?" and must be provided a number before they can even get started. Some couples go old school and make a list using paper and pencil and some couples type and save their guest list on an excel spreadsheet (I actually prefer to do both). Whichever method you think will be the most effective for you, do that! We always direct our clients to the website: www.postable.com, which is a much easier way to keep track of everyone's email addresses. Whoever created this website is a genius!
Budget- The second magic number you must know in order to successfully plan a wedding is your budget. I understand that for many of you this is your first time planning a wedding so you do not really know how much planning a wedding cost. But you do know how much you can afford. We like to tell our clients to use this simple formula to help them to come up with a starting budget. Multiply the amount of guests (that's why you must have at least an estimate of guests as soon as possible) times 100, and you have a starting number. Here's an example: if you are planning to invite 150 guests, a good starting budget is (100X150) $15,000. We say starting budget, because there are other deciding factors to consider when deciding on a final budget such as your décor, all inclusive venue vs. a venue where you have to provide food, drinks, etc.. Once you begin receiving quotes and making deposits you will get a better idea of what your budget should be. Using the all so often saying, "I don't have a budget at all." are very dangerous words to tell a planner and you will soon regret it when he/she begins sending over prices that are 10xs as much as you would like to spend. Be safe, share your budget throughout the process!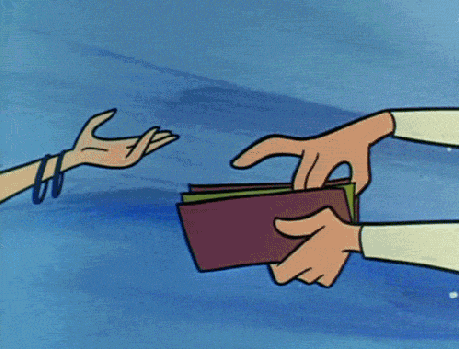 Do your research? As an event planner, it is our job to choose the best venues and vendors for our clients. We keep in consideration your vision, guest list, budgets, and other deciding factors before presenting them to our clients. Most of the time it's a perfect match, but other times our clients find amazing vendors that we've been able to add to our preferred vendors list. Before couples actually book us, we encourage them to do a little bit of research on their own. We strongly suggest that our clients research venues, photographers, and even other wedding planning companies before locking anyone in. The worst thing is for a client to come back to us after the wedding and say, I wish I would have gone with….. because they didn't have enough information and solely went on our words (which I can thankfully say that we haven't had to hear that too often). The reason we believe couples should do research on their own is so they can be confident they are making the right decision for one of the most important days of their lives.
Hire a planner- Even though I suggest doing some research on your own, I HIGHLY suggest hiring a professional wedding planning team to handle all of your wedding planning needs. Check out the article that we wrote back in September about the benefits of hiring a professional wedding planner for your BIG DAY (https://www.thelifeofthepartyevents.com/single-post/2017/09/25/Do-I-reallllly-need-to-hire-a-Wedding-Planner). From being able to enjoy your significant other before your I dos to having the inside scoop on all things wedding, hiring a professional wedding planner is very high up on our 'what to do first list'. Before hiring a company, check out their specialties to see which aspects of the wedding you may need them the most. Some companies offer "Day of Services", while others (like us) offer full-service wedding planning. Make the decision you can be confident about and let them do the rest of the heavy duty stuff.
Wedding planning is what you make it. But at the end of the day, the main goal is for you and your significant other to be celebrated for choosing to take this step. Do not allow the pressures of wedding planning to cloud this fact.
Happy Planning
#wedding #marriage #planner #engaged #happywife #bride #groom #love #weddingplanner #ido #happylife #weddings #neworleans #MardiGras